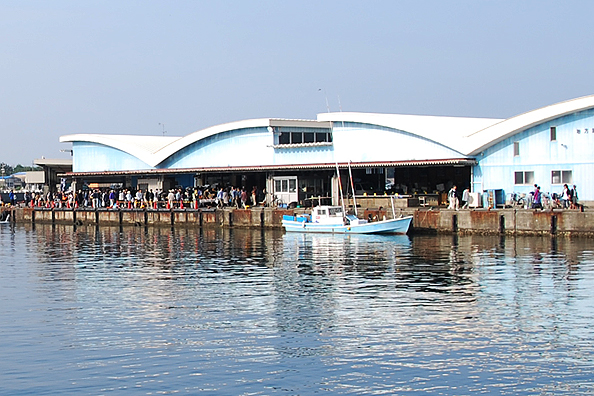 This event will be cancelled in 2021.
A morning market that opens only on the third Saturday from April to July every year. The port of Maisaka is known for being one of the best places for 'shirasu' (baby sardine) fishing and it is there that many delicious local foods such as shirasu and other delights of the sea are sold. You can also eat many cuisines cooked freshly by the local women. "Enbai" is the term used for the old custom of fishermen in the Maisaka area sharing part of their catch with family, relatives and neighbors.You should go to the "Enbai Morning Market" on an empty stomach and fully enjoy the fishing town atmosphere by eating a delicious breakfast at the market and meeting the friendly locals.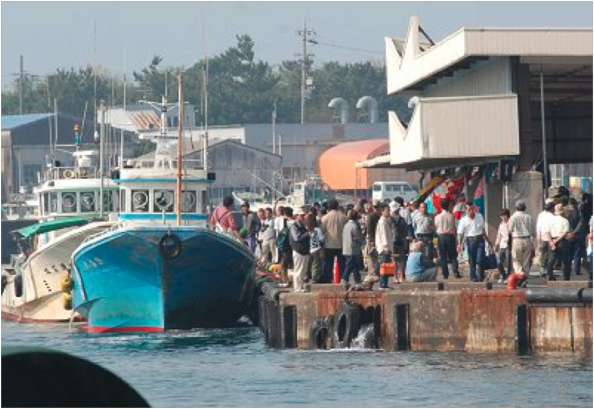 photo: 南浜名湖.com

photo:

南浜名湖.com

Fresh shirasu caught on the day are loaded off the boats tied up at the port and sold at the market. (Depending on the climate and fishing conditions, there may be days when it is not sold)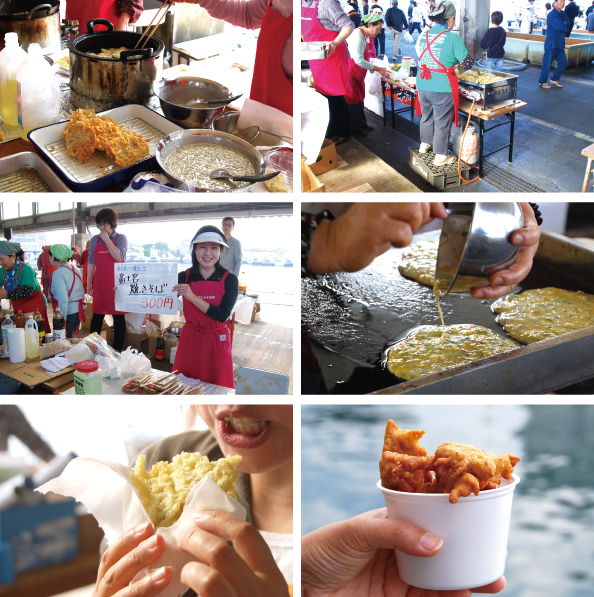 The many cuisines that the local women make with this shirasu are also one of the attractions of the enbai morning market. You have the opportunity to try foods such as shirasu tempura, shirasu fritters and Maisaka kaori-yaki (a savory pancake with shirasu). They're freshly cooked so be careful not to get burnt!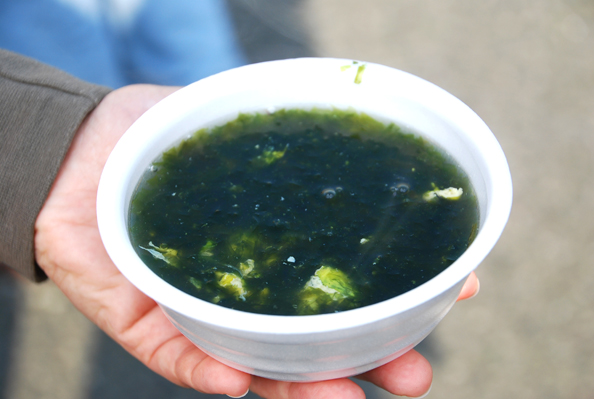 Top : A local speciality - Lake Hamana nori seaweed and egg soup Bottom-left : "unagi no bokumeshi" is made from an eel that has grown too large and is cut finely and cooked with burdock root and mixed with rice. It is a local speciality in the Lake Hamana area. Bottom-right: The classic grilled eel is of course a great choice at great prices as well!

The fresh fish corner is also very popular with long lines every time.


You can sample an array of foods such as croquettes made from Lake Hamana clams and fish.

Fruit, vegetables and flowers are also on sale.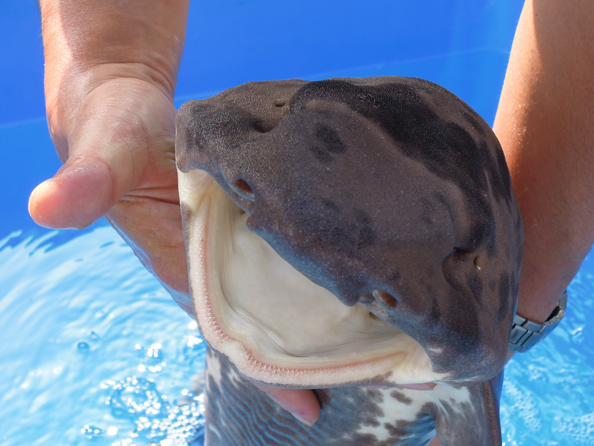 photo:

南浜名湖.com

One corner, which is popular with kids, has fishing games and also a chance for them to touch real fish! The larger fish manage to make a fuss with adults too.

In one area there are live Samba performances. Listening to the moody sounds of the samba along the shore is wonderful! There are tables and chairs available along the beach.

★2020 Calendar
---
April 18 (sat) 7am - 10am
May 16 (sat) 7am - 10am
June 20 (sat) 7am - 10am
July 18 (sat) 7am - 10am
---

After filling your stomach at the "Enbai Morning Market", go ahead and take a walk along the streets of Maisaka, a place that was a flourishing inn town during the Edo era.



"Gangi" (pronounced "gange" in the local area) is the term for a stepped ferry dock and this northern gange is the ferry dock on the Maisaka side.There were once 3 ganges in Maisaka and each one was used by certain people. This northern gange was used by Daimyo and Shogun and the stone paving is still the same as it was originally.
ADDRESS
 Maisaka Fishing Port (Maisaka, Maisaka-cho, Nishi-ku, Hamamatsu-shi)
OPEN HOURS
 7am - 10pm
TRANSPORT
 From Hamamatsu Station
[TRAIN]
 JR Tokaido Main Line get off at "Bentenjima" station (12 minutes) then walk 15minutes
2019.4.5 update
Content may be subject to change after publication. Please also note that we are not accountable for loses and damages that may occur as a result of said changes.